Click the icon below to watch a video tutorial called Planning Forms found on our DJ Event Planner YouTube Channel: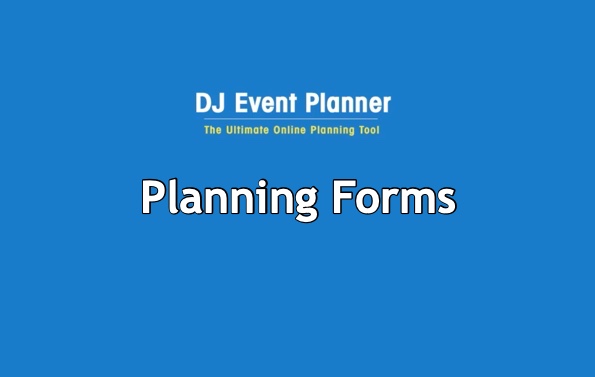 If you want your clients to have access to the online planning tools, you must assign the proper planning forms to their event. You can do this on the Add/Edit Event Form in the Event Planning tab:
Event Activity Forms - This is where the primary planning form is assigned. You can only assign one event activity form per event.
Additional Planning Forms - You can assign an unlimited number of planning forms to an event. These forms are for things like: Wedding Ceremony Planning Forms, Bride and Groom Trivia Questionares, or any other "extra" planning forms.
Special Songs - This is for assigning groups of special songs. For example, for a wedding you would assign your "Wedding Reception Songs" list. This list would include things like: First Dance, Father Daughter Dance, etc.
Evaluation Form - For assigning a Post Event satisfaction survey.
Guest Request Password - Assigning a password allows guests of your client to log on and make song requests for the event.